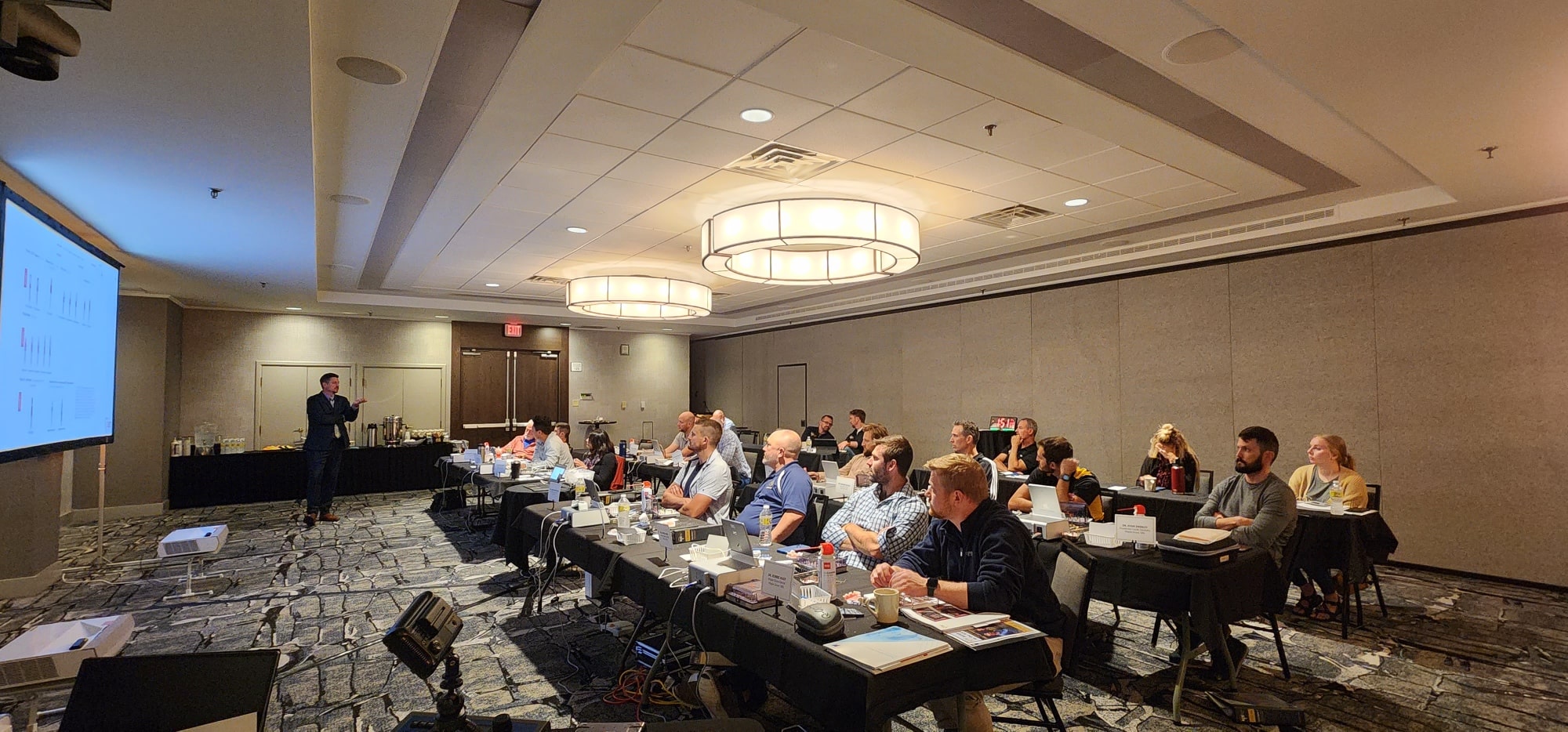 Illinois Dental Training Program by RDI
The journey to becoming a go-to destination for all things dental starts here – with you leading the way in your dental implant placement educational journey. Your patients deserve the best, and you have the power to make it happen.
Restorative dentistry is a highly specialized field. To gain a competitive edge, dentists must keep up with emerging trends and advancements in restorative dentistry. They should also upgrade their skills regularly and keep expanding their knowledge base, or their clients could defect to the competition.
Let RDI Help You Get Future-Ready
Whether you want to stay ahead of the curve in adopting new dental implant technologies or brush up your existing skills and acquire new ones, Restorative Driven Implants has got you covered. Our dental training program is designed to equip practicing dentists with in-demand skills.
An A-team of Mentors
Every RDI mentor is a highly qualified practicing dentist with years of hands-on experience in performing complex procedures. They energize their students with their enthusiasm. RDI mentors are passionate about teaching and love sharing their knowledge with young dentists.
Though subject matter experts, they consider themselves lifelong learners and never let an opportunity to learn new things pass them by. Their rich teaching experience enables them to simplify complex topics and concepts and develop new, innovative ways to make learning sessions fun and engaging.
A Healthy Learning Environment
RDI mentors go above and beyond to build a positive classroom culture. They encourage their students to think outside the box. Mentors build positive relationships with their students and foster student connections to increase engagement.
Discomfort should not be a barrier to learning. Our classrooms have comfortable chairs designed to support the back, so students can sit through lectures without getting tired.
Balancing Theory With Practice
Our dental implant courses are designed to meet the evolving learning needs of our students. Students learn important concepts in the classroom and apply that knowledge when assisting their mentors during live surgeries. Live surgeries offer learning opportunities to practicing dentists. They develop a better understanding of the challenges that can emerge during surgeries and learn how to overcome them.
Low Teacher-Student Ratio
An overcrowded classroom can affect a teacher's ability to educate and students' ability to learn. Learning rarely occurs in overcrowded classrooms, as teachers and students get distracted easily and can lose focus.
To ensure real learning occurs in our classrooms, we maintain a healthy student-to-mentor ratio (1 mentor per 2 students). A low student-teacher ratio allows our mentors to spend more time with every student so they can better understand their learning needs and tweak their teaching techniques accordingly.
RDI offers comprehensive dental implant courses designed to equip practicing dentists with the skills and technical know-how to understand their patients' needs better and prevent and manage postoperative complications. Want to talk to one of RDI mentors? Call our office.
For General Dentists and Specialists
Whether you're a general dentist or specialist, our courses will help you feel confident in bringing implants to your own practice.
$1M +
Donated in Dental Services
2:1
Student-to-mentor ratio for Core Series live surgeries
Don't Just Take Our Word For It
"Attending RDI Core Series has ignited my passion for both surgery and restorative. I've exceeded my own expectations as a result of putting what I've learned into practice."
Dr. Lawson
"As a result of attending RDI Core Series, I'm more confident in managing challenges and complications with cases."
Dr. Seltman