Dental Implant Placement Courses in 2023
December 20, 2022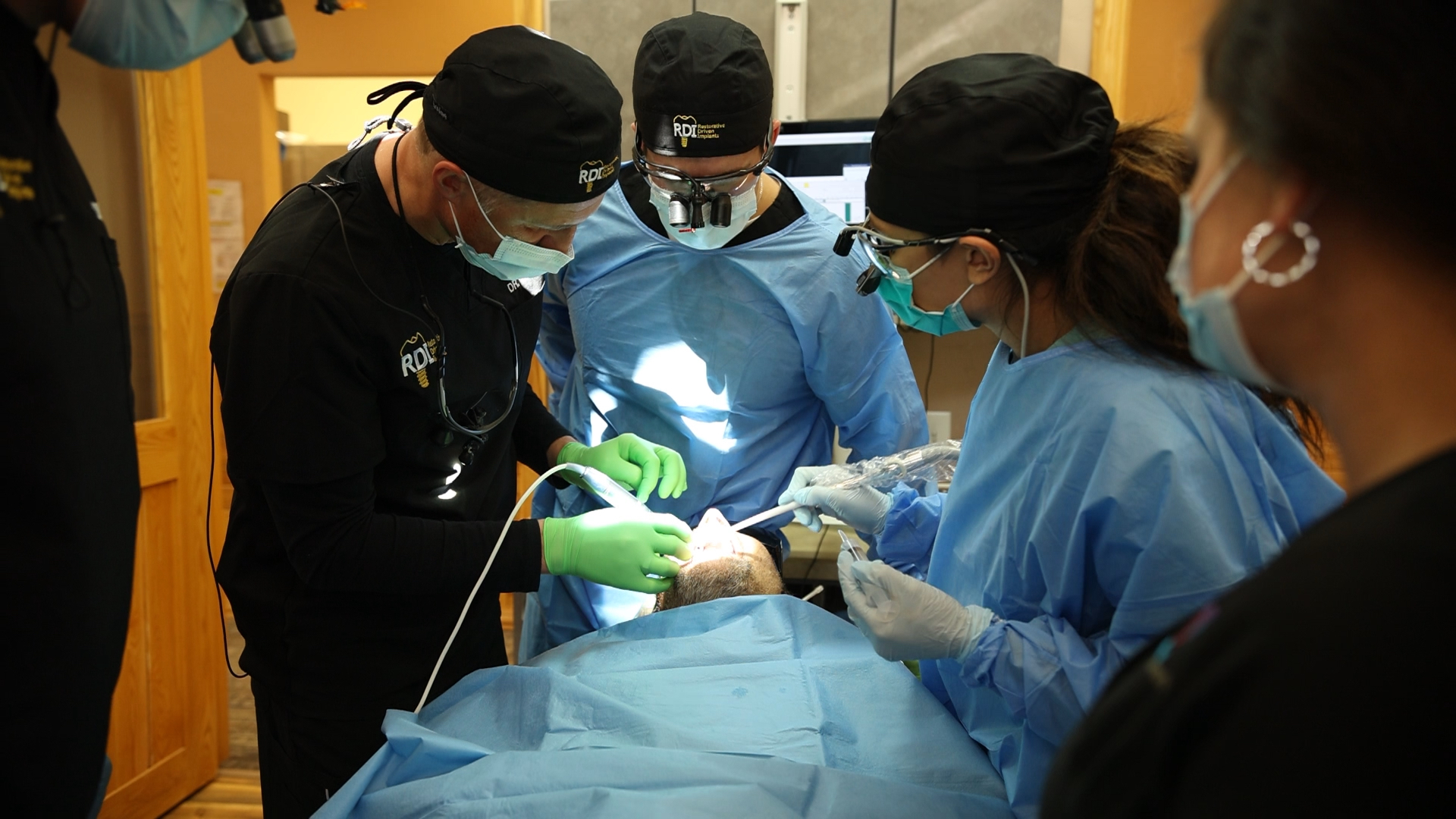 Dental implants have been around for decades now, but over the past few years, implant dentistry has reached new heights thanks to recent technological advances and improved techniques. Whether you want to provide implant placement services for your patients or simply like learning new skills, taking a dental implant placement course in 2023 is a valuable investment.
What Is A Dental Implant Placement Course?
A dental implant placement course is a professional, comprehensive program that provides a deep understanding of the biological factors when providing dental implant placement services to your patients. When you enroll in the course, you will be taught the skills and knowledge that are needed to apply dental implant placement in your practice, immediately upon graduating the Core Series. The course covers a wide range of topics, including:
Surgical principles
Atraumatic extraction techniques for bone preservation
Treating different type of socket classifications
Treatment Planning
Understanding of surgical bone defects
Soft tissue management
5 Benefits of Enrolling In a Dental Implant Placement Course In 2023
It offers a higher revenue potential
The demand for dental implants is growing fast due to their great success rate and more natural-looking feel. Given this, dentists who have completed a course in dental implant training can earn higher wages than those who haven't. Not to mention, it will help you become a better dentist and give you an edge over the competition in the field.
Your practice will attract more patients
As a dentist, you know how critical it is to have a good reputation. You want your patients to see you as an expert in the field of dentistry, and one way to do this is by taking advanced training courses. In fact, patients are more likely to come back to a dentist who has taken the time out of their busy schedule to learn new techniques and improved skills.
You'll have more satisfied patients
Another advantage of completing a dental implant placement course is that it will enable you to provide more satisfied patients with better quality dental care. Patients who have undergone implant surgery are often highly-satisfied with their improved oral health and appearance. They find that they can eat or drink foods that they haven't been able to, like an apple or steak! If they are happy with your treatment, it increases the likelihood of them recommending you to their friends and family members and returning for future appointments. This translates into repeat business for your dental practice!
Your surgical skills will advance
A well-rounded education has been shown to improve professional skills—and there's no better place to get started with a dental implant placement course in 2023 than Restorative Drive Implants. When you complete the course, you'll gain essential skills and be able to efficiently perform certain procedures, like immediate extraction implant placement. This allows you to provide better care for your patients and keep them coming back for more appointments!
You won't have to refer patients out
Dentists want one thing: happy customers! If your practice has been struggling with patient retention because you don't offer dental implant placement services, then this course might be just what you need! Dental implants are very popular — if you provide them at your practice, then more people will come in for treatment!
Have you been thinking of enrolling into a dental implant placement course in 2023? It's not too late! Call Restorative Drive Implants at (715) 962-8454 to reserve your seat today!