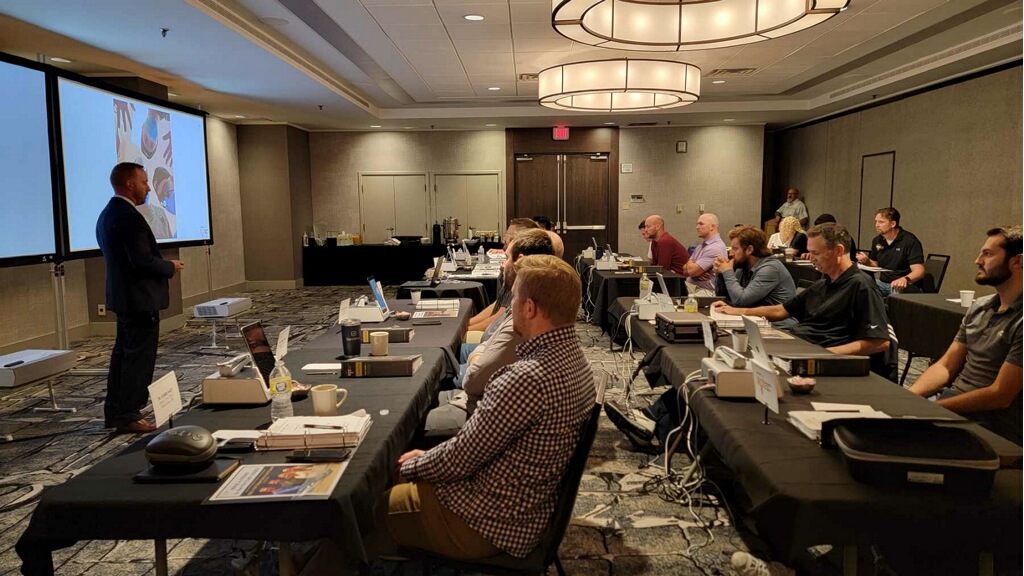 Frequently Asked Questions
Looking for more information? We'd love to answer your questions. Fill out the contact form below and we'll be in touch shortly.
To register, contact us at (715) 962-8138. Please supply a copy of your current dental license upon registering.
Yes, to participate in our Core and Master Series you must have a current United States dental license.
Yes, Restorative Driven Implants is a Nationally Approved PACE Program Provider for FAGD/MAGD credit. Core Series 1-3 Attendees will received 60 CE Credits and their team members will earn 12 credits. Master Series 4-6 Attendees will earn 48 CE Credits.
Continental breakfast and lunch are included but dinner is not. All attendees will be responsible for their own lodging and transportation. We're happy to offer recommendations, contact us at (715) 962-8138.
If something comes up and you can't make it, you can transfer to the next series that works best for your schedule. Simply give us a call at (715) 962-8138 or email us at info@restorativedrivenimplants.com. We do not issue refunds.
We accept MasterCard, Visa, American Express, and Discover.
Our mission is to provide a comprehensive educational experience that focuses on the best end result for the patient. Each attendee will receive access to a RDI Mentorship Group that allows you to ask and answer questions posted by other attendees and our mentors.
Yes, once you graduate the RDI Core Series you are eligible to become an ICOI Fellow. To become a Fellow you will need to complete the required paperwork and pay the ICOI membership fee. After completion, you will automatically gain Fellowship status! Contact the RDI team at (715) 962-8138 to learn more.
Please bring a laptop or electronic device to the Core Series 1 and 2 or Master Series 4 and 5 program. Instructions will be given in advance to access the presentation materials. In addition, please bring your loupes with you for the hands-on exercise(s).
Yes. In order to receive CE credits, you must complete the online modules and answer the questions in the quizzes.
You'll receive access to the online modules via email two weeks prior to the start of the course. You can start the modules as soon as you receive them; you must complete them by prior to the start of the series.
No. Attendees are required to attend Core Series 1 and 2 before they can attend Series 3.
If you register for the Core Series 1-3 you can bring up to two team members to Core Series 2 for free. Core Series two includes a separate lecture designed for team members.
Yes, you can audit series 1 & 2. However, if you decide that you want to attend series 3 after completing series 2, we cannot guarantee there will be an open spot available as class size is limited.
Master Series 4 and 5 are held in Minneapolis, Minnesota. Master Series 6 is held at Peter Christensen Dental Center near Minocqua, Wisconsin.
Our Master Series 6 classes include 2 full days of live patient surgeries on preselected patients in a 3 to 1 mentor-to-student experience. Master Series 6 is limited to 6 attendees. All attendees must have a current United States dental license to participate.