The Industry Leading Dental Implant Course
60 CE Hours, Accredited & Hands-on
Expand your revenue while delivering predictable dental implant results, and happy patients.
Bring dental implant placement proven methodology to your practice, attend the RDI Core Series 1-3 dental implant course. Through expert hands-on training, you'll apply best practice for dental implant placement – like our restorative-driven approach that starts with the end goal, a perfectly placed tooth, for better patient results.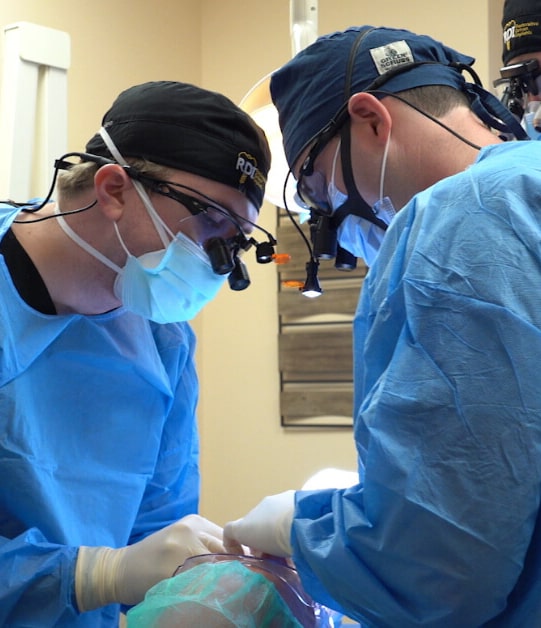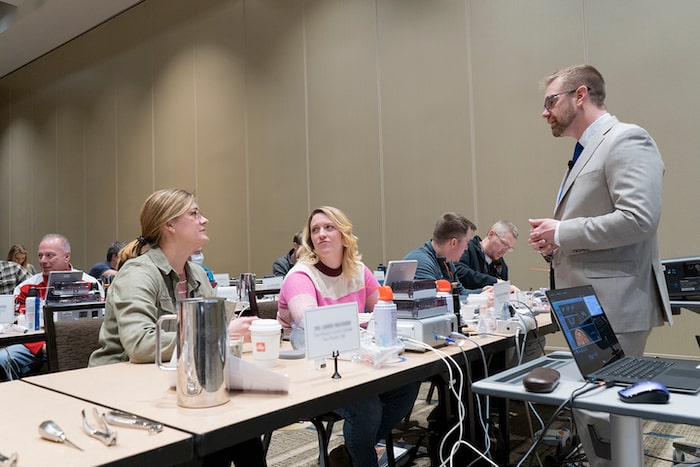 Increase Practice Revenue while following a systematic approach to implant placement
Bringing implant placement services to your practice allows you to continue to serve your patient's wants and needs
Allows you to control the process from the very beginning, starting with implant placement
Methodical approach to implant placement that provides proven results
Comprehensive 3-Part Training Gives You the Knowledge & Confidence to Get Great Results
Incorporates the most-up-to date research based knowledge and clinical training
Lecture, hands-on model and live patient surgery learning environment, offering a "listen, see, do" approach to learning
Includes team training component for two members of your team during Series 2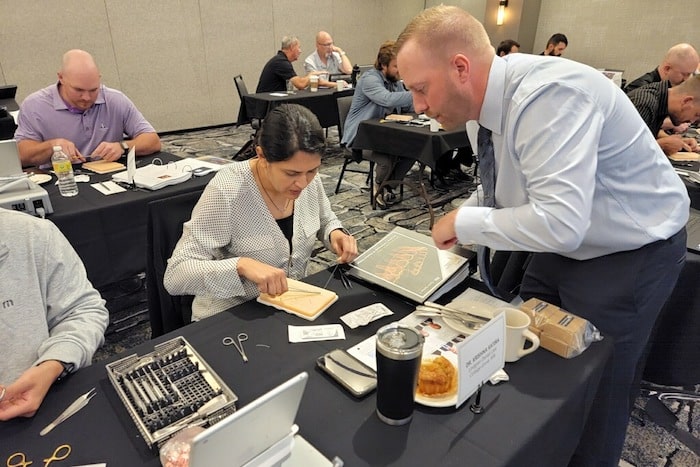 2-1 Teacher/Student Ratio, Led by Seasoned, Implant Industry Leaders & Mentors
Small class size gives you the opportunity to ask questions and get direct feedback
Over-the-shoulder personable experience with mentors who care about your success
RDI mentors are practicing dentists, just like you!
Download Your RDI Welcome Kit Today!
Download the RDI Welcome Kit to Start Implementing the industry's best, PROVEN DENTAL IMPLANT METHODOLOGY.
60 Continuing Education Credits
"The experience was incredible. Performing and seeing the live surgeries, getting the tips & tricks along the way, is a huge confidence builder. This course makes me feel confident treating my patients back home with implant therapy."
Dr. Logan Van Hoof
"The RDI Series offers a very structured and easy-to-follow protocol for implant placement that is based on real-world experience and is research-based. There's also a very supportive environment in the class and after the class to help you succeed."
Dr. Alexa Seitz
"As an oral surgeon, I was impressed by the quality of education, the preparation and the systematic approach. I am confident the doctors that complete this course, will be able to go back to their practices and safely and successfully place implants."
Dr. Thomas
Seats are Filling Fast
Take The First Step In Learning More About this Dental Implant Course
Download the Welcome Kit
Download the welcome kit that includes course details, and hear what past attendees have to say.
Plan Your Training Course
Select the Core series that works best for your schedule.
Begin Scheduling Implant Surgeries
Expand upon your services and tell your community about your additional offerings.
Download Your RDI Welcome Kit Today!
Download the RDI Welcome Kit to start implementing the industry's best, proven dental implant methodology.
Dental Implant Course Details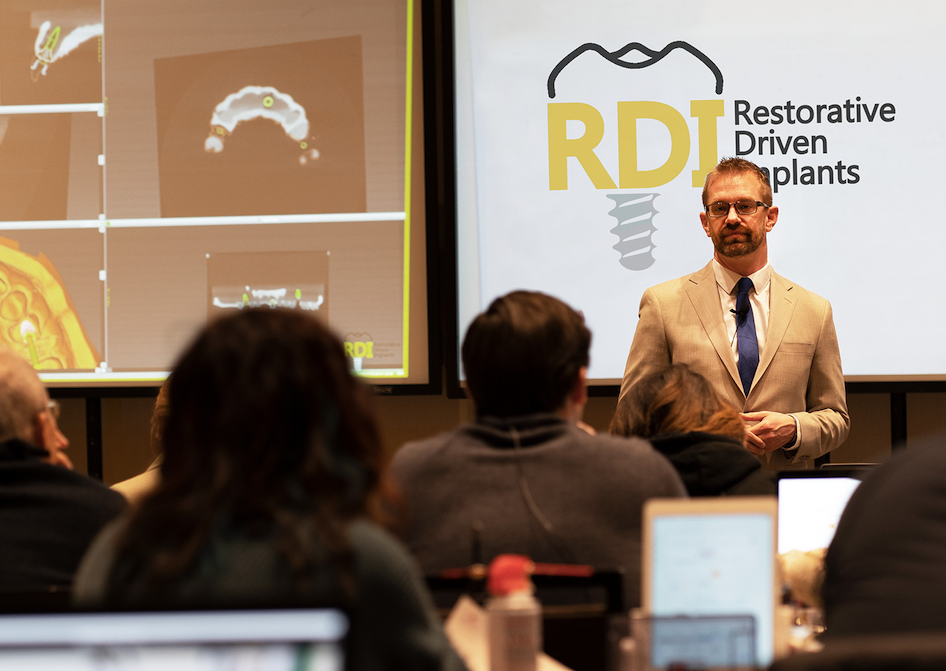 Core Series 1: Surgical Techniques and Healed Ridge Dental Implant Course
Day 1: You'll begin by learning the surgical principles of dental implantology, focusing on atraumatic extraction, bone preservation, socket classification and various suturing techniques in this implant course.
Day 2: We will discuss guided versus non-guided surgery, proper incision design, one and two-stage surgery and much more.
Core Series 1 implant course includes lectures, online modules, and hands-on components on models.
Core Series 2: Immediate placement and Restorative Dental Implant Course
Expanding upon Core Series 1, you'll progress to Core Series 2. During this two-day implant course, you'll build on the knowledge and hands-on skills you developed in Series 1, deepening your understanding of implant dentistry and advancing your techniques.
Day 1: Includes hands-on components, practicing extractions, grafting, suturing and socket preservation on models.
Day 2: Core Series 2 implant course includes online and lecture module topics that cover bone preservation, bone healing dynamics and immediate implant placement. In addition, doctors are encouraged to bring up to 2 members of their staff, free of charge, for the lecture-based and hands-on education. Team members will receive 16 CE credits for participating.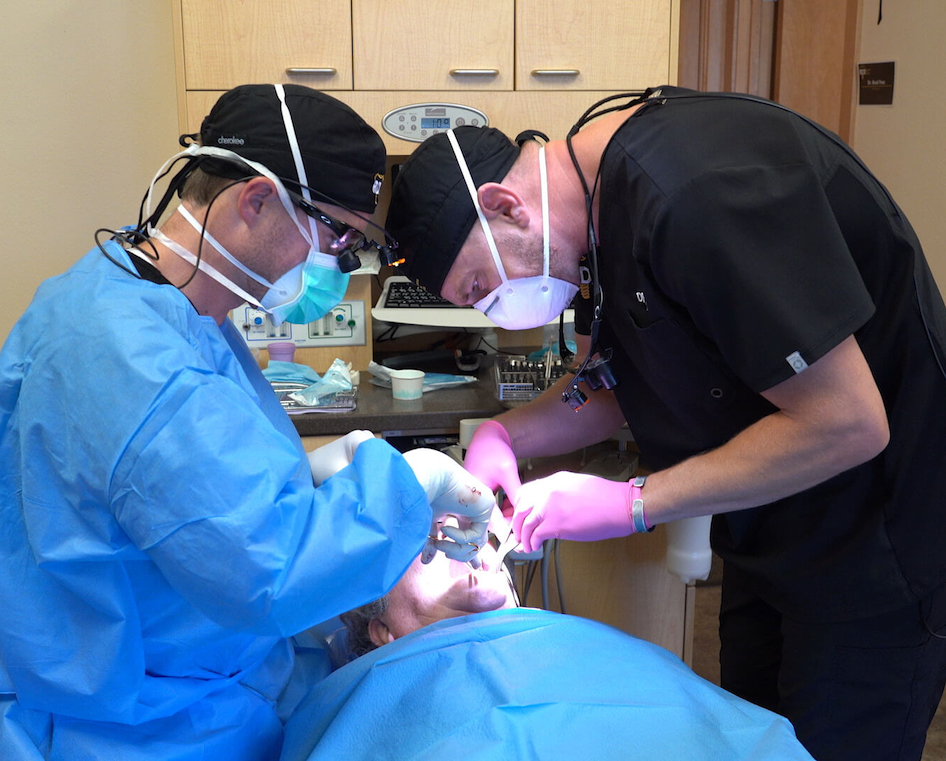 Core Series 3: Live patient implant surgery & implementation
After completing Core Series 1 & 2 implant courses, you'll move on to Core Series 3.
Series 3 features hands-on, live patient surgeries at a state-of-the-art dental clinic in a 2-to-1 student-to-mentor environment. Series 3 also includes an online segment that prepares doctors and their staff to implement their Core Series learning in their own practice on Monday morning. Upon graduating from the RDI Core Series Implant Placement Course, doctors will receive 60 CE credits.
Learn About the RDI Core Series 1-3 Dental Implant Course
Expand your revenue while delivering predictable dental implant results, and happy patients.