Experience Valuable Hands-On Live Patient Surgeries During our Core Series 3 Dental Implant Course
June 4, 2023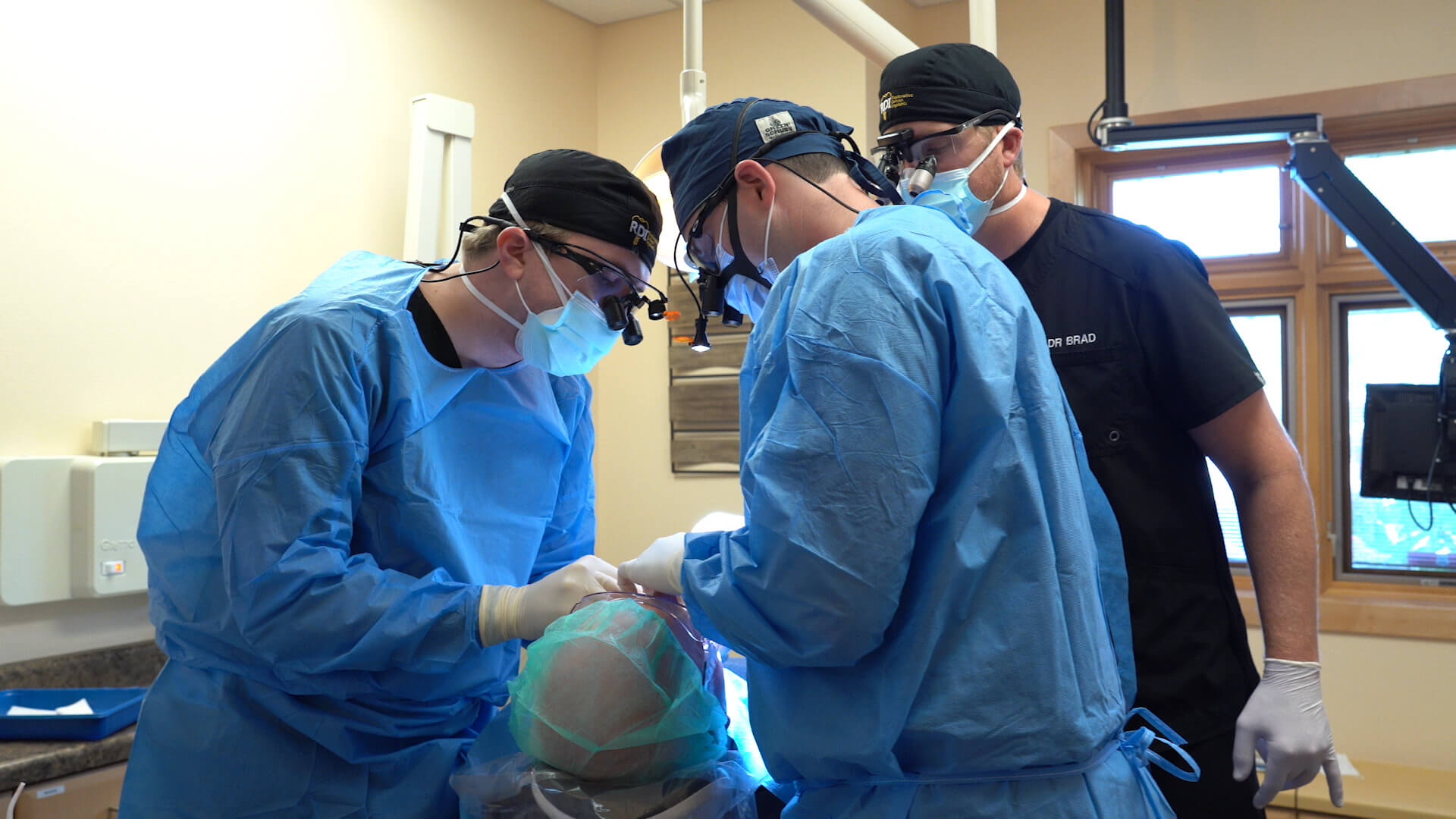 After successfully completing Core Series 2, you will proceed to Core Series 3 designed to help you apply the knowledge and skills you gained in the first two series. In Core Series 3, your RDI mentors will guide you as you perfect your dental implant placement technique, offering personalized over-the-shoulder training.
Hands-On Training
You will receive 2 days of hands-on, live-patient surgery education on pre-selected patients. Learn how to place implants in healed ridges, perform immediate extraction implant placement as well as learn how to restore with success.
Implementation
We have broken down the concepts and topics taught in the three Core Series in an easy-to-understand and consumable format. You can share your learnings with your team and strategize to improve the patient experience. You will also learn ways to implement your newly acquired skills and specialized knowledge to improve your practice.
RDI mentors will help you identify the tools you need to place dental implants and develop an effective communication plan that focuses on getting your team on the same page. You will also learn important codes for implant procedures and effective ways to assign roles to team members.
Highlights of the Core Series 3
Core Series 3 takes learning out of the classroom. It allows you to apply what you've learned in a live patient surgical environment. As you work alongside your mentors and peers there will be ample opportunities to learn even more. In addition to gaining hands-on surgical experience, you will learn how to overcome challenges that may arise before, during and after dental implant surgery.
Learn From the Best
At RDI, we have assembled an A-team of experienced dentists. Every RDI mentor has a proven track record of success. Our team members view mentoring as an opportunity to share their experience and knowledge with students and learn from their experience. They go above and beyond to make sessions as interactive as possible. RDI mentors stay on top of emerging technology trends and share industry updates with students during lectures.
Personalized Attention
There is one RDI mentor for every two mentees. A healthy mentor-to-mentee ratio means students get personalized attention from their mentors.
Hands-On Learning
The Core Series 3 emphasizes hands-on learning in a live-patient surgical environment. Students are encouraged to apply their critical thinking skills throughout the two-days of surgery.
RDI's Core Series hands-on implant course sets your dental implant placement journey in motion. Every component of our courses is carefully designed to promote learning. Have questions about a course you are interested in? Call (715) 962-8454.