Financial Considerations Before Attending a Dental Implant Placement Training Course
February 10, 2023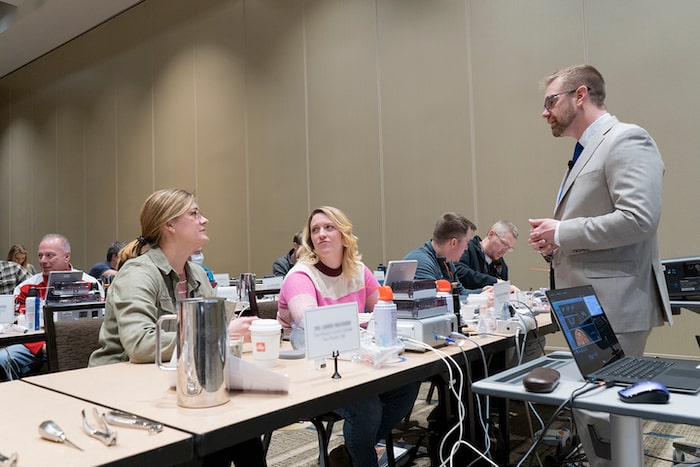 As you research dental implant placement educational programs, there are many things to consider to include: time needed to spend away from your practice, location, travel commitments, instructor(s) experience levels, seminar environment, etc. Is the course taught by humble, confident instructors? Is it an open learning environment where attendees can feel comfortable asking questions? Does the program provide a comprehensive training experience where you can not only begin but advance your dental implant placement skills?
Training (read below, we help make this one easier)
Equipment needed to place implants
Understanding how to identify the right cases for your practice
Revenue Potential & new profit stream for your practice
Patient needs. Are there enough patients that need dental implant treatment?
In the United States, there are over 120 million people who are missing at least one tooth. Food selection options between patients with implants and patients who are partially or fully edentulous can be substantial, which can significantly impact other health concerns. A healthy diet can impact cardiovascular disease, chances for colon cancer and many other health issues. With General Practitioners placing almost ⅓ of dental implants, there is plenty of opportunity for you to enhance the quality-of-life for your patients and be successful.
Additional Benefits that can impact your success
Keep cases in your practice, rather then having to refer
Increase service offerings for your practice
Expand upon your knowledge & confidence to place implants
expanded knowledge, diagnostic capabilities, and abilities to enhance the prosthetic segment of your practice
Take the first step: Download the welcome kit, or talk with a training coordinator at 1-833-342-5734.
RDI Core Series At-A-Glance:
3 Part Series spread out over 3 weekends
Combination of lecture, hands-on model based activities as well as 2 days of live patient surgeries in a 2-to-1 student to mentor learning environment
Attendees can bring two members of their team with them to series 2 for the
team training component lecture and hands-on model based activities
Earn 60 CE credits
As an added benefit, once you complete the RDI Core Series you are eligible to become an International Congress of Oral Implantologists (ICOI) Fellow.
Listen to what others have to say about RDI Core Series:
"I think that the course offers a pretty comprehensive approach to the placement of implants which I don't feel is always something that is offered. I liked that there were 3 separate courses with time in-between to digest the knowledge. I feel pretty confident about implant placement now and I am not worried about implementing implants in my practice"
– Dr. Pak
"I was very happy with how in-depth the program was. I feel confident about starting to place implants in my practice right away."
– Dr. Toscano
"I felt like the instructors genuinely cared about the education and success of each student. All members of the RDI program had a well-rounded knowledge of the process and were readily available to answer any questions. Everyone was very approachable and helpful."
– Dr. Van Roekel