The Value of Mentors at RDI's Dental Implant Courses
July 8, 2023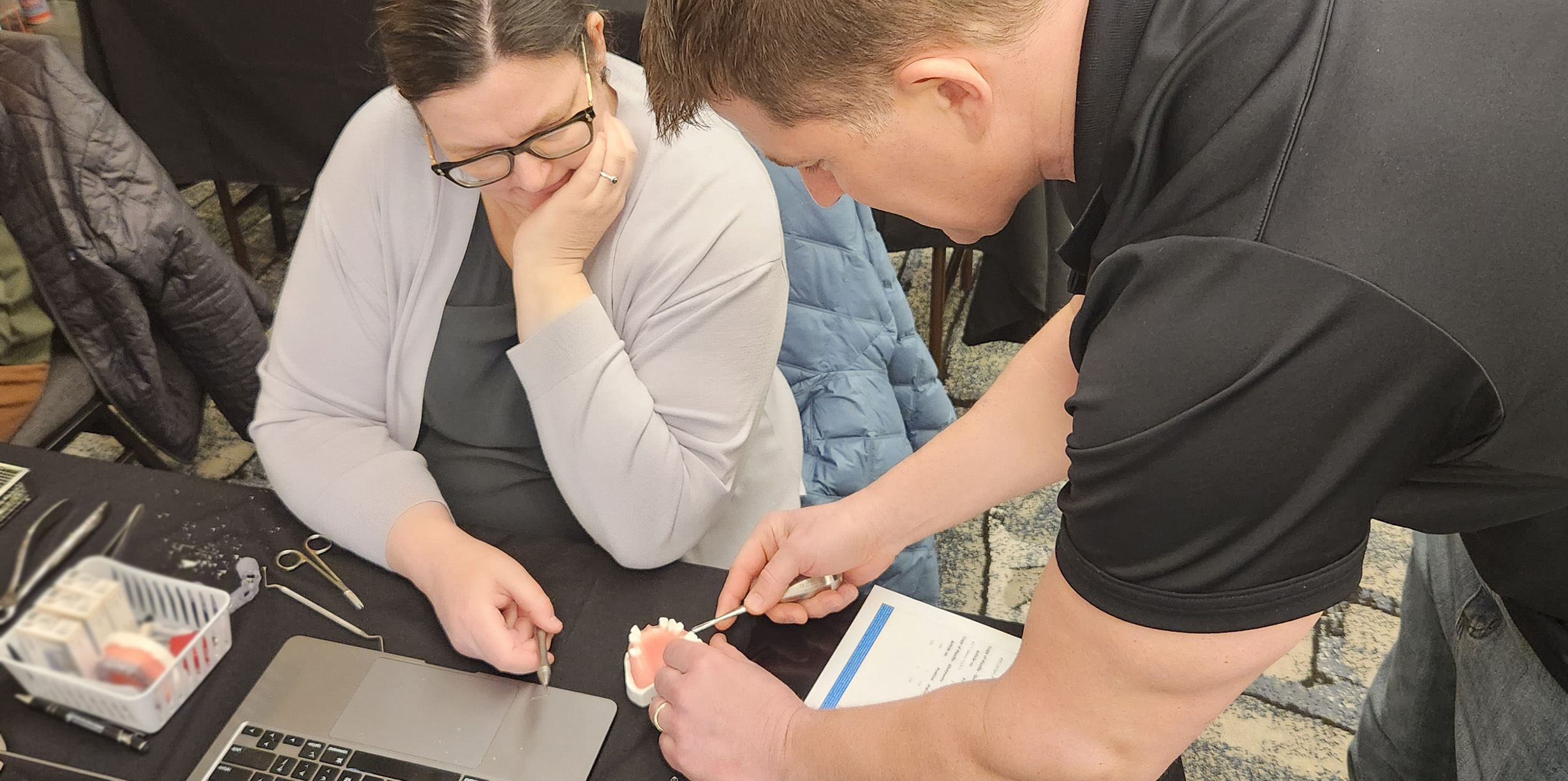 Restorative Driven Implants is on a mission to equip dentists with the skills and knowledge for successful implant placement and seating the final restoration. Developed by industry experts, our dental implant courses are designed with participants' diverse learning needs in mind.
RDI Mentors Play an Indispensable Role in Promoting Learning
Mentors at RDI bring years of experience and specialized knowledge to the table. They provide expert guidance to students, helping them get the most out of their course. Mentors have an unparalleled ability to break down complex topics and concepts into easily digestible chunks of information.
Creating Hands-On Learning Experiences
Mentors at RDI enhance student learning by integrating theory and practice. Students get a chance to assist in dental implant procedures. During training sessions, mentors educate students on best practices for assessing and selecting patients, treatment planning, surgical placement, and managing complications.
Helping Students Stay on Top of Trends
Implant dentistry has come a long way and is still evolving rapidly. Committed to helping their students become future-ready, RDI mentors discuss the latest industry trends, emerging technologies, and procedures that will help patients in their implant placement journey.
Creating a Conducive Learning Environment
One of the many qualities that set RDI mentors apart from their peers is their approachability. Students can ask them questions before, during, or even after graduating through an online community platform.
Taking an Empathetic Approach
It is easy for dentists to feel overwhelmed by their work responsibilities. More than just your instructor, your mentor is a friend you can rely on. RDI mentors never miss an opportunity to bond with their students and are always willing to lend an ear. If an attendee is trying to navigate an issue or concern and desperately needs help to lighten the burden of stress, they can talk to their mentor. Once you enroll in RDI, you are family!
Assisting Students in Building a Network and Referral Base
The importance of a strong professional network and referral base is important with every industry, including dentistry. RDI mentors naturally become a part of each attendees professional network as a result of their approachability and camaraderie as they want everyone to succeed.
Restorative Driven Implants is committed to helping dentists acquire the skills they need to gain a competitive advantage. Our dental implant programs are designed to help students master the latest industry trends. To learn more, call (715) 962-8454.