Top 4 reasons to choose Restorative Driven Implants
February 6, 2023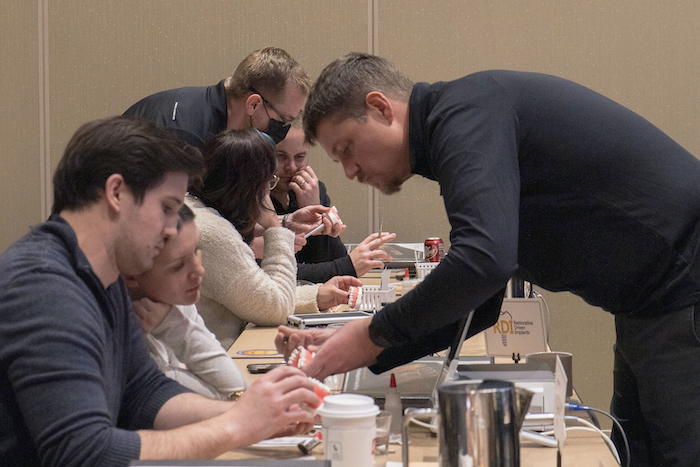 1. We provide comprehensive training in the U.S
While attending implant placement education overseas may be appealing, you can make a direct impact for patients right here in the United States for a fraction of the cost.
2. We have a calibrated team
Have you ever attended a seminar and left even more confused because the presenters were not on the same page?  We have. That's why at RDI, our mentors work diligently behind the scenes to make sure they are calibrated, offering a consistent program that leads to predictable results for you and your team.
3. We offer a small learning environment
Offering training in an auditorium is not our style. Your educational investment dollars will go further with Restorative Driven Implant education as we offer a small, 2-to-1 learning environment. This gives you the opportunity to ask questions and get direct feedback from our Core Series mentors.
4. Be part of a community
You won't find us on the list of "one hit wonders." At RDI, we care about your long-term success. That's why we developed a comprehensive program that includes our Core and Master Series program, navigating you through every cycle of your implant placement education.