Why Continuing Education in Dentistry is Vital For Success
June 1, 2023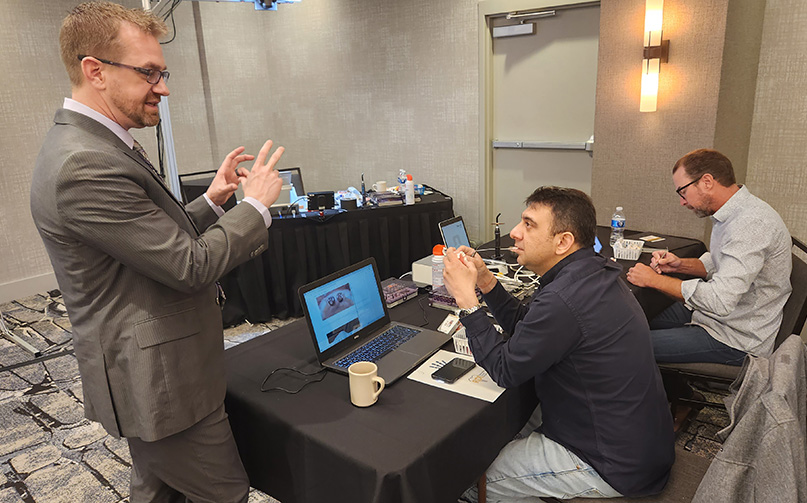 The field of dentistry is evolving rapidly. As technology pushes the industry forward, it is now more important than ever for dentists to stay current with the latest in preventive care, diagnostics, and treatment.
Here are some compelling reasons for dentists to continue their education even after graduating.
Ensure Patients Get the Best Care Possible
Industry-aligned courses help you work on your existing skills and gain new skills. You learn new technologies and gain new perspectives. By continuing your education in dentistry, you can ensure that your patients receive the latest treatments. Continuing education courses help you stay on top of the latest pain management technologies and the latest in post-operative care.
Keep Your License Up-to-Date
The requirements that dentists must meet to keep their license up to date varies from state to state. Most state licensing boards require that dentists improve their skills through continuing education courses. To maintain your license, commit to continuous learning. Complete a CE course at regular intervals to earn credits on an ongoing basis. The more credits you earn, the fewer difficulties you will face when renewing your license.
Stay Up to Date With the Latest Technology
Continuing education courses help you stay on top of emerging technology trends designed to help make treatments less painful and more effective. By mastering the latest technologies, you will be able to do your job more efficiently and improve customer experience.
Build Your Resume
Continuing education shows that you are dedicated to your profession and have your patients' best interests at heart. Adding CE courses to your resume is a great way to build credibility and attract more patients to your practice.
Brush Up or Refine Your Skills
If you do not perform a dental procedure regularly, you may lose the skill eventually and forget the correct way of placing a dental implant. To prevent this from happening, take a refresher course on dental implant in CE to brush up on the skill. Once you have completed the course, you can perform the procedure with confidence.
Even if you perform different dental procedures at regular intervals, there is always room for improvement. Continuing education allows you to observe and learn from other dentists while they perform dental procedures. By evaluating the methods used by other dentists, you are able to adapt your technique.
Network With Professionals
CE courses provide excellent networking opportunities and allow for ample opportunities to discuss and exchange ideas with your peers.
Restorative Driven Implants offers industry-aligned dental implant training courses. Our programs aim to equip dentists with the skills to develop customized dental implant solutions. Have questions about our courses? Call (715) 962-8454.