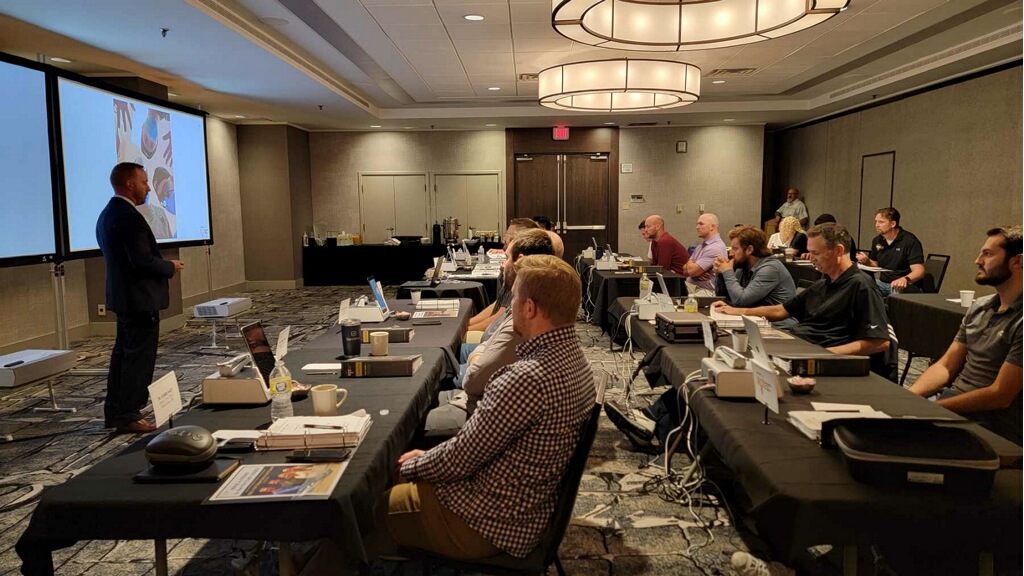 A Complete, 3 Part Implant Training That Delivers Implant Confidence & Knowledge
Are you ready to experience the future of dentistry?
Experience the Future of Dentistry with Advanced, Hands-On Dental Implant Course
Are you ready to experience the future of dentistry? Look no further than Restorative Driven Implants' 3-part series, designed to provide you with a comprehensive, applied education on the placement and restoration of dental implants. From basic science to surgical protocols and prosthetic options, our dental implant course covers it all.
In the first part of the series, we'll cover the basic science of dental implantology, including the history and evolution of implant technology, the types of implants available, and the indications for implant placement. We'll also discuss the surgical protocols and techniques used in implant placement.
In the second part of the series, we'll dive deeper into the restoration of dental implants, including the various prosthetic options available, the steps involved in the restoration process, and the materials and tools used. We'll also provide hands-on training with simulated cases, giving you the opportunity to practice your skills and gain confidence in your abilities.
Finally, in the third and final part of the series, we'll cover the maintenance and long-term management of dental implants. We'll discuss the importance of regular follow-up appointments, the potential complications that can arise, and the proactive measures that can be taken to ensure the longevity of the implant.
Throughout the series, we'll be emphasizing the importance of hands-on training, so you can expect plenty of opportunities to practice your skills and gain hands-on experience. By the end of the series, you'll have a solid understanding of dental implantology and the confidence to place and restore dental implants in your own practice.
Sign up today with Restorative Driven Implant and start your journey to becoming an expert in dental implantology!
Don't Just Take Our Word For It
"Attending RDI Core Series has ignited my passion for both surgery and restorative. I've exceeded my own expectations as a result of putting what I've learned into practice."
Dr. Lawson
"As a result of attending RDI Core Series, I'm more confident in managing challenges and complications with cases."
Dr. Seltman
Get Ahead in the Implant Game with Hand-on Training and Expert Instructors
At Restorative Driven Implant, we believe that practicing on simulated cases and real patients under the guidance of our experts is the key to mastering the skills needed for implantology. By the end of this hands-on dental implant course, you will have the confidence and expertise to perform implant placement and restoration in your own practice. Our instructors are leading experts in the field of dental implantology, with years of experience in both teaching and clinical practice. They have a deep understanding of the subject matter and are able to present it in an easy-to-understand manner. They are also available for one-on-one consultations and can provide guidance and support throughout the course.
Comprehensive Curriculum to Transform Your Career
Our dental implant course covers all aspects of implantology, including the basic science, surgical protocols, prosthetic options, maintenance, and long-term management of dental implants. This comprehensive approach ensures that you will have a thorough understanding of the field by the end of the course. Our class sizes are kept small to ensure that you receive individualized attention and support from your instructors. This allows for a more personalized learning experience and ensures that you will have the opportunity to ask questions and receive feedback on your progress. This course is perfect for dentists, oral surgeons, and other dental professionals looking to expand their knowledge and skills in implantology.
Convenient Scheduling, Affordable Fees
We offer a variety of schedule options, including evening and weekend classes, to fit your needs. This allows you to continue working while you study, which can be particularly beneficial if you're already a dental professional. We understand that continuing education can be expensive, which is why we strive to keep our course rates affordable. We also offer financial aid options to help you cover the cost of your education, including scholarships, grants, and loans. To learn more about dental course, call (715) 962-8454.