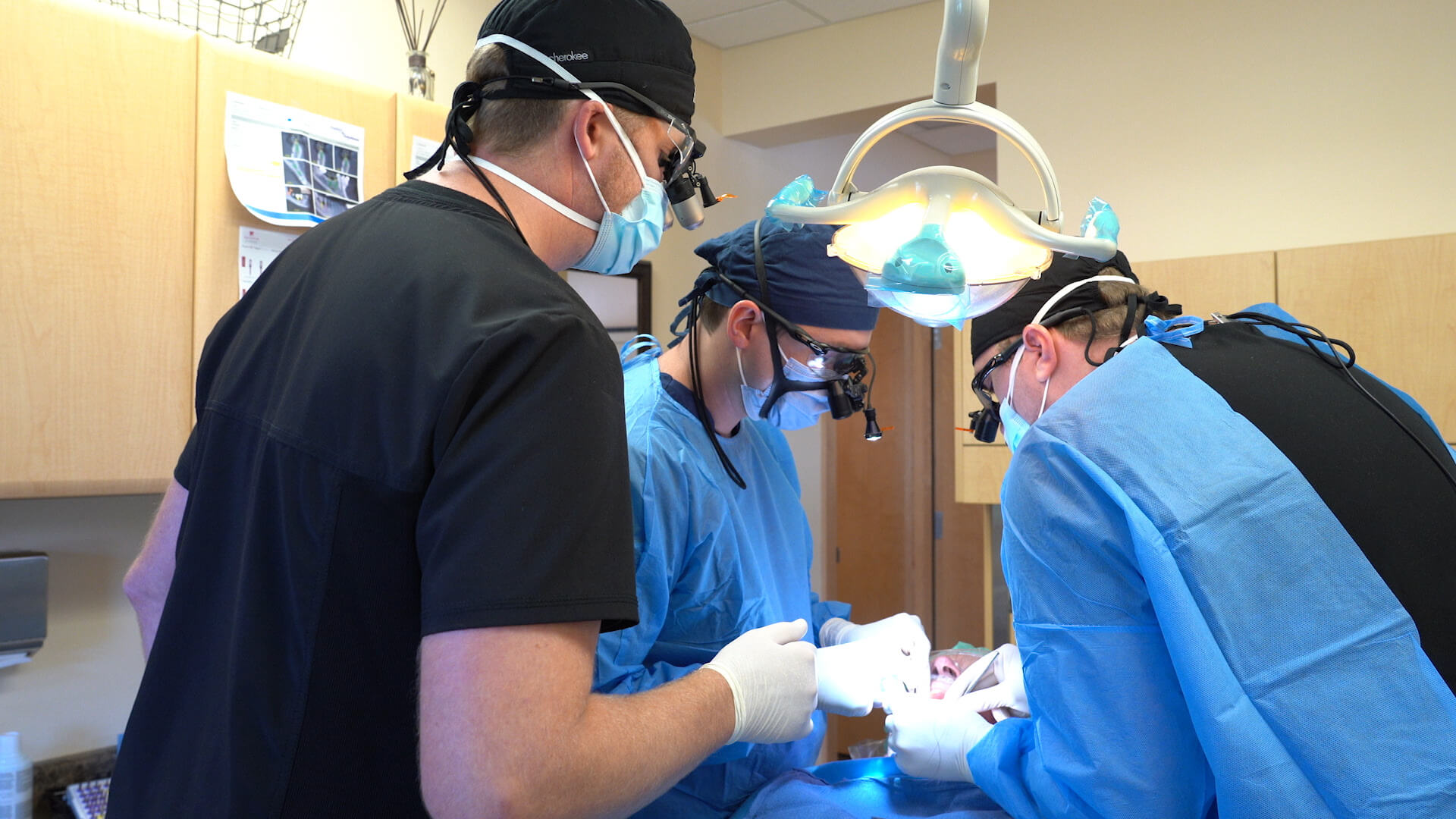 Master Series Courses
After graduating our Core Series, continue your learning journey with our Master Series as we cover complex cases.
Master Series: Advance your knowledge with complex cases
Master Series 4: Take your journey to the next level
Implant Treatment Planning and Surgical & Restorative Implant Complications / Posterior Maxilla
Our Master Series courses are intended for doctors that would like to deepen their implant expertise in order to treat patients with more complex cases. During Master Series 4, which takes place over two days, you'll observe live patient surgeries and enhance your knowledge when it comes to using shorty implants, lateral windows, and crestal lifts. You'll also learn how to augment the ridge when you lack height and width, among other topics.
Master Series 5: Dive deeper into implant placement
Vertical Horizontal Ridge Augmentation / Anterior Implant Esthetics
Master Series 5 builds on the knowledge and skills developed during Series 4 and dives into even more advanced learnings. Over the course of two days, you'll observe a variety of surgical procedures and learn how to increase tissue thickness, plan implants in anterior aesthetic areas, and minimize complications during complex procedures. You'll also delve into topics like soft tissue management and more. Day two focuses on full arch restorative implant options and treatment plans for best patient results.
Master Series 6: Advanced Surgical Experience
Apply what you have learned in Master Series 4 and 5 in our two-day live patient surgery course. Over the shoulder, 3-to-1 student to mentorship, training with Dr. Adam Kruger and Dr. Jan Bublik.