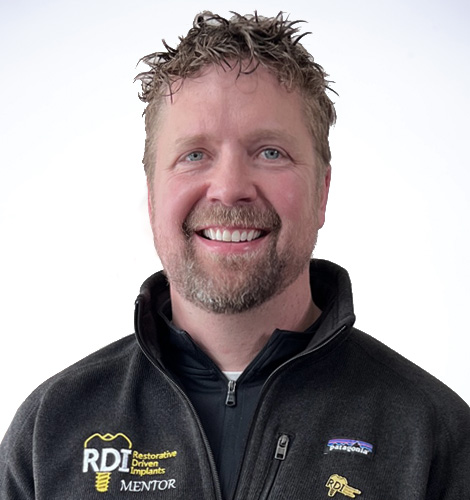 Member, American Dental Association
Dr. Bradley Foss, DDS, graduated from University of Wisconsin – Whitewater with degrees in Biology and Chemistry and in 2007 from Marquette University School of Dentistry with his Doctor of Dental Surgery degree. Immediately after graduation, Brad joined a small-town private practice where he has 2 partners and a thriving general dentistry practice.
His practice is based heavily on all aspects of surgery but weighted mostly towards extractions and implants. Dr. Foss has been involved with Restorative Driven Implants since its inception and loves teaching and mentoring other colleague dentists. Dr. Foss practices in Ripon, WI.