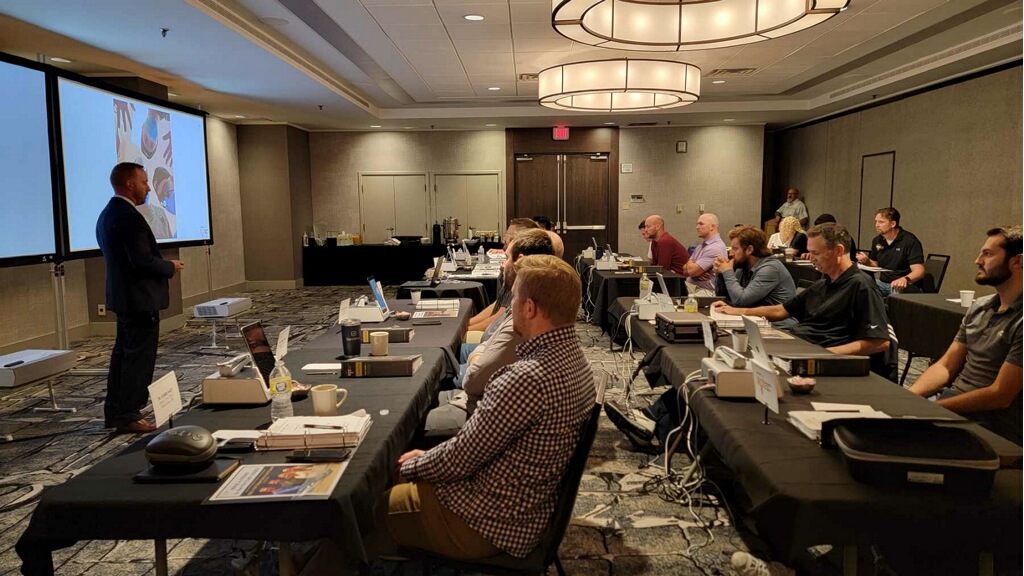 Begin your Dental Implant Placement Journey & Accelerate Your Implant Practice
Empowering Dentists to Enhance Patient Care with our accelerated, accredited dental implant course in Wisconsin
Your Journey to Success Begins With You.
At Restorative Driven Implants, our program is designed to provide you with the skills, knowledge, and confidence needed to practice dentistry in an efficient, effective manner. You'll learn how to perform complex and advanced dental implant procedures directly from our expert tutelage, who are leaders in the field, including:
Understanding anatomical concerns for case selection
Understanding CBCT guided vs. non-guided surgery implant placement procedures
Learning proper incision design and no-flap (punch) procedure
Learning how to use custom tissue formers for tissue management and graft containment, creating natural-looking results
Understand how to implement Restorative Driven Implant education in you practice
Understand what your team needs to hear and believe to help get your team on the same page
Don't Just Take Our Word For It
"Attending RDI Core Series has ignited my passion for both surgery and restorative. I've exceeded my own expectations as a result of putting what I've learned into practice."
Dr. Lawson
"As a result of attending RDI Core Series, I'm more confident in managing challenges and complications with cases."
Dr. Seltman
A Modular Dental Implant Course to Suit Every Level
Whether you are a student or beginner who has never placed an implant before or an expert practitioner looking to hone your skills, our courses are highly-flexible and suitable for dentists of all levels. Our program features 60 CE hours, which makes it perfect for dentists looking to complete their continuing education requirements and earn a certificate. The course is also accredited by the American Dental Association (ADA) and meets ADA standards. This means that once you complete the program, you can be confident that you are fully prepared to begin practicing dental implant procedures.
To book your seat, call us at (715) 962-8454 today!
Why Study This Dental Implant Course in Wisconsin?
The course will cover the latest evidence-based practices in implant dentistry, focusing on the principles of modern implant surgery, including:
Lectures from experts in the field of implant dentistry
Hands-on training with live patients
An opportunity to work with industry leaders who can help guide you toward success
60 CE hours to accelerate your practice
Most up-to-date materials and techniques used for dental implant placement
Small class sizes, learn in a 2-to-1 student to mentor environment
Why Choose Restorative Driven Implants for Dental Implant Course in Wisconsin?
Varied Clinical Dentistry Experiences

When you study with us, you'll be working with some of the most experienced instructors in the industry, including dentists and other professionals. This gives you a breadth of knowledge that is both broad and deep, which is essential for success in this competitive industry.

Hands-On Experience with Real Patients

You'll have the opportunity to work with real patients! With this course, you will work alongside a mentor and another course attendee, applying the knowledge gained through the lectures and hands-on model based activities to real-world cases that are relevant to what you'll encounter in your own practice.

Comprehensive Courses

We understand that every student and practitioner has different needs, interests, and goals. That's why we offer a range of courses and learning plans, so you can find the course that works best for you and is relevant to your current practice.