Dental Implant Training
May 24, 2023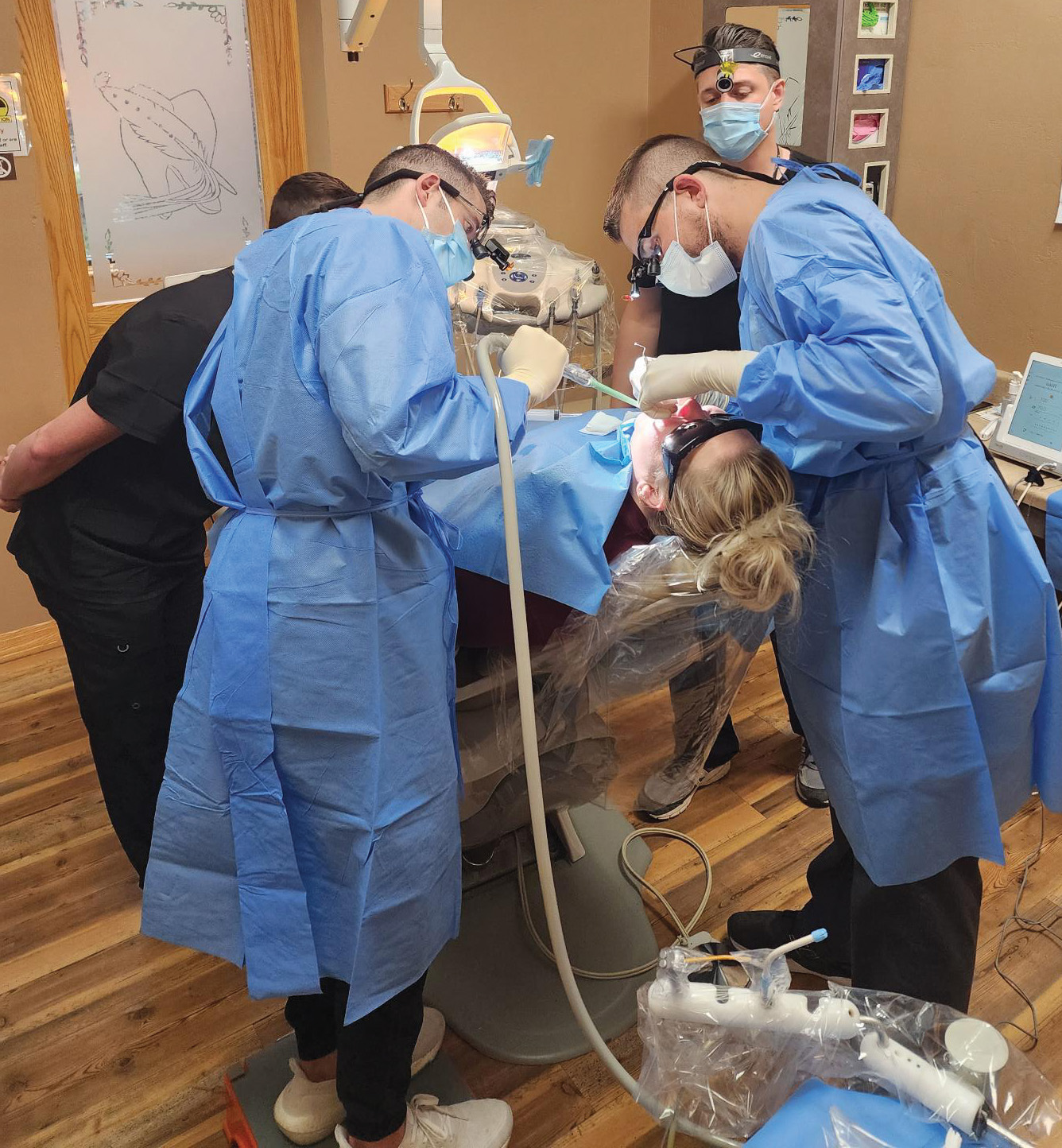 Dental implant training aims to help practicing dentists grow their knowledge base and improve their skills. Restorative Driven Implants (RDI) combines all aspects of implant dentistry. The Core and Master Series offers a systematized approach to implant placement where clinicians can feel confident that they will get the best restorative results possible for their patients.
Want to support your patient's with additional services? Enroll in Our Dental Implant Training Program. After all, your patient's TRUST you.
RDI mentors bring years of hands-on experience performing dental implant surgeries to the table. Their professionalism and expertise as dental surgeons set them apart. RDI mentors are always willing to share their knowledge with their students and learn from them.
They stay on top of emerging trends in implantology. Their experience as educators enables them to think outside the box and develop innovative ways to explain complex concepts in an easy-to-understand manner.
Our Modules
We have divided our training program into two modules: the Core Series and the Master Series.
The Core Series
The Core Series is designed to help students improve their understanding of dental implantology principles.
Clinicians will learn about core implant placement concepts to include:
– Surgical techniques
– Healed ridge implant placement
– Immediate extraction implant placement
– Restorative
In addition, clinicians can bring two team members with them to Core Series 2 for a separate Team Training component.
Course participants will experience a plethora of learning styles to include didactic, model based hands-on activities as well as two-days of live patient surgeries with mentored over-the-shoulder training. The Core program is an investment into the knowledge it takes to place dental implants successfully in ones' practice.
The Master Series
The Master Series is designed to help dentists take their implant placement skills to the next level and treat patients with more complex cases. Course topics include vertical horizontal ridge augmentation, anterior implant esthetics, implant treatment planning and surgical and restorative implant complications. Master Series 6 concludes with two-days of live patient surgeries.
Highlights of Our Training Program
Smaller class sizes offer a personalized educational environment
Imparts research-based knowledge
Ongoing support provided through our online mentorship group
What Our Attendees Say
"Core Series 3 was unbelievably helpful to solidify everything we learned in Core Series 1 & 2. I feel way more comfortable moving forward with implant placement after having the hands-on portion."
– Dr. Ashley Bryant
"Personally, I thought the Core Series program was awesome. I learned a lot, gained some great protocols to add to my existing practice, and felt I became a better overall clinician, let alone surgeon."
– Dr. Benjamin Jacobson
"This is a great program. I have learned so much every step along the way. The mentorship in the Core Series program is phenomenal and knowing that it continues even after we are done with the course is wonderful."
– Dr. Carrie Carlson
Restorative Driven Implants has revolutionized dental implant placement education. Our courses prepare practicing dentists for the challenges of tomorrow. To learn more, call (715) 962-8454.